Volunteering
The Natural Resources program works with youth groups, m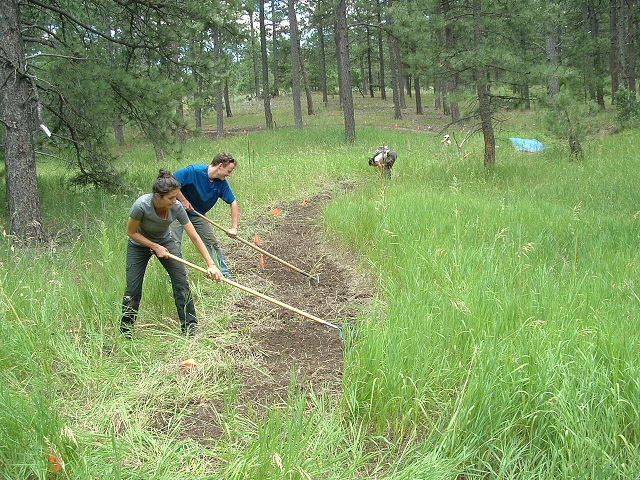 ilitary units, scouts, schools, and others to accomplish volunteer projects benefiting the environment, wildlife, and recreational facilities. We prefer to work with small groups (10-15 people), but will consider single-person projects or larger group projects on a case-by-case basis.
Eagle Scout Candidates: Planning and coordination are important steps toward completing your service project and earning the Eagle Scout rank. Scouts are highly encouraged to take the lead in communicating with the Natural Resources staff, with limited support from parents or troop leaders. Completion of a service project should challenge you to develop and utilize your leadership, communication, and organization skills.
Volunteer Projects
Depending on the season, here are some typical projects where we could use volunteer assistance. We also encourage your ideas for projects to enhance the Air Force Academy.
trimming vegetation along the recreational trails
pulling or cutting noxious weeds
planting willows or tree seedlings
bluebird box monitoring with Colorado Parks and Wildlife volunteers
performing minor trail repairs
coordinating a "Creek Week" watershed cleanup crew (September-October)
submitting bird sightings through eBird
participating in the Audubon Christmas Bird Count
planting a pollinator plot or garden